We're sorry. This freeware is no longer available.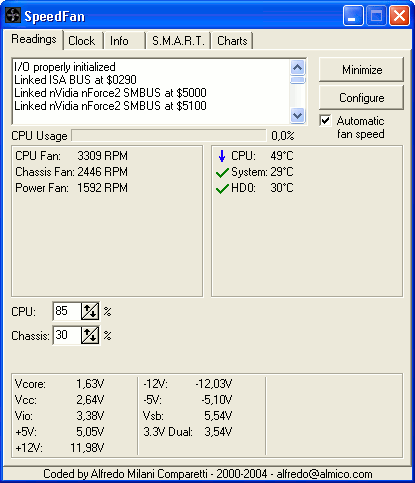 SpeedFan
A freeware monitors hardware chips voltages, fan speeds, temperatures on PC
Read more
Most popular Other freeware downloads
3.01 freeware download

WinObj is a must-have tool if you are a system administrator concerned about security, a developer tracking down object-related problems, or just curious about the Object Manager ...
1.0.0 freeware download

... will be knowing the file ownership and permissions related issues and now it is extended to windows ... know about this. Windows 7 has implemented addition security mechanism to prevent accidental or intentional file or ...